Do what we do for fun with us ! 
    We are a Fairbanks family-run guided day tour. We see the best of town all in one relaxing day !
Our goal is to have an easy day outside stretching our arms and legs, eating good food, and getting the flavor of interior Alaskan culture

!

        The river is just a float and the bike paths are flat.

Ask about float only or bike only options (times are flexable)
             We meet downtown near the visitor center in the morning and float the river in individual sit-on-top kayaks. After about an hour and a half we eat lunch at Chena Fine Dining and then ride bikes back to where we started. Along the way we stop at Pioneer Park for ice cream and a train ride. After the train we shop, look at museums and historical artifacts and stay as long as the group wants ( usually an hour or so ).
      If we start at 9 am we are usually done around 4 pm. Times are completely flexible. We can even go under the midnight sun ! You need no experience for this trip, but maybe you should do a bike ride before you come just so you won't have to "remember" in front of everyone ! HAHAHAHA, just kidding......( no, really )
                Cost is    $ 150 ~ per person.


        Special group rates for large groups. Send an inquiry via our reservations page.

We accept cash or credit card payments. Please notify us how you prefer to pay. Deposits required reserve your date.
          Trip includes :  Lunch at a Restaurant, Train Ride & Ice Cream!

  We also provide Raingear, Sunscreen, Insect Repellent, Water, Dry Bags and First Aid Kit.
        Take the

ALASKA QUIZ

          and earn $5.00 OFF your tour !
     Feel free to call me anytime for any reason. I have lived all over the state so I can help you if you have questions about other places you will be visiting.
     
           ~ Hope to hear from you soon

~

Aloha

~

~

~                                 Howard & Heather        907-782-4418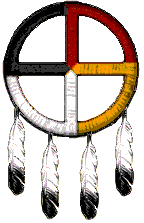 ALASKA quiz  !              Friends of Paddle and Pedal                     Contact us